Bringing medical cannabis to Australia
Beacon Medical Australia is a wholly-owned subsidiary of VIVO Cannabis (Canadian TSX: VIVO). We hold 2 of the first 16 license granted to grow cannabis for Canadian medical patients.
Our indoor, small batch, GMP production facilities result in premium quality, consistent products. Our strictest standards include craft-like conditions and specially curated genetics – we don't use pesticides. We focus on patient experience, and draw on the learnings from treating over 150,000 patients at our six Harvest Medicine clinics across Canada.
Beacon Medical Australia helps us bring this knowledge, care, and compassion to Australia patients.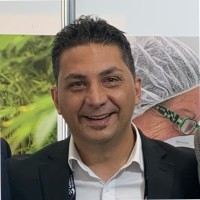 GEORGE POLIMENAKOS
Head of Beacon Medical-Passionate, driven and solutions focused. A strategic thinker with a long term vision. Specialist in building organisations in the Medicinal Cannabis space and helping to deliver positive outcomes for patients within healthcare
QUEENSLAND MEDICAL SCIENCE


Dedicated and patient focused,
Victoria/TASMANIA medical science liaison